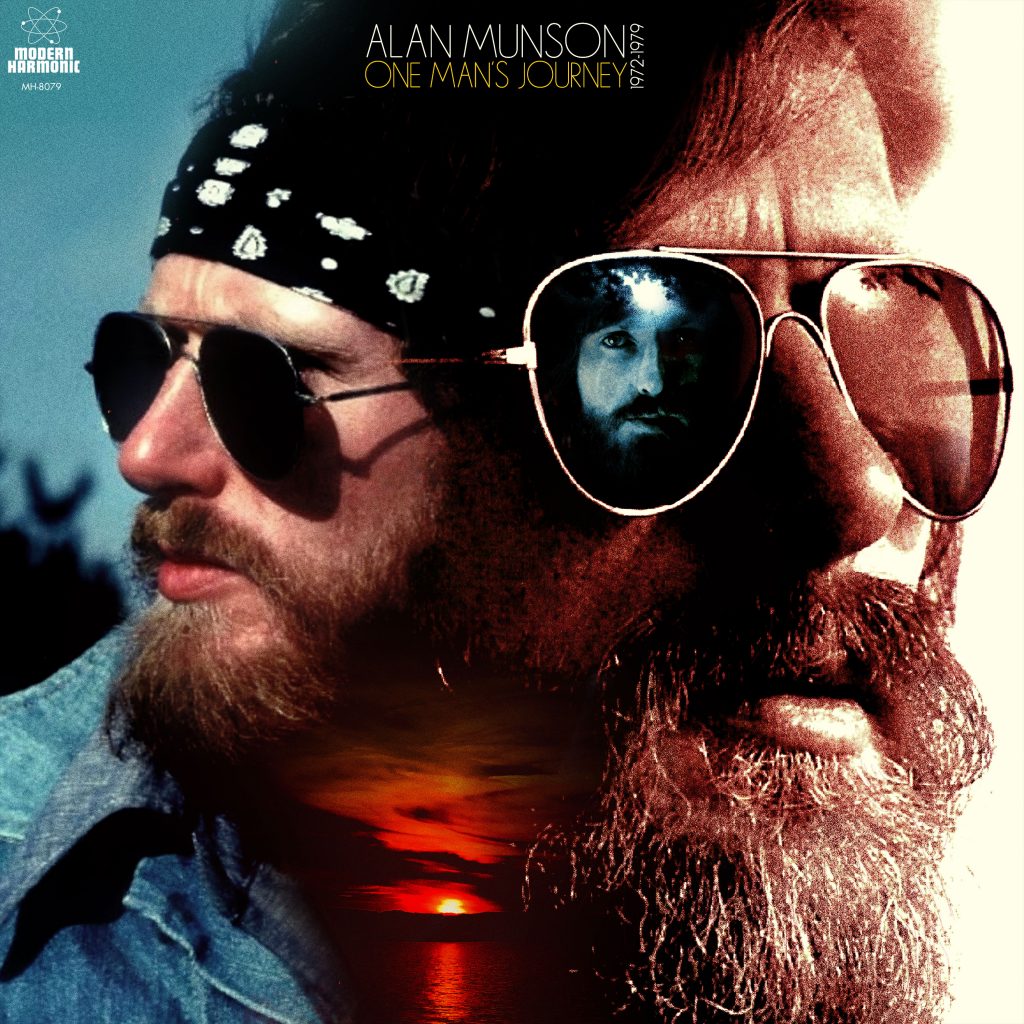 Sundazed Music/ Modern Harmonic Records has assembled and produced an essential compilation album of Alan Munson's music, titled "One Man's Journey".
This "Best Of" compilation consists of songs from Alan's "In Debt", "Good Morning World" and "First Light" albums. "One Man's Journey " is a blend of singer-songwriter music, accompanied by beautiful guitar and vocals.
It would be unfair to place Munson's music in a single genre — it's a fusion of mellow psychedelic folk rock with the amazing atmosphere of the times. His recorded songs have a very intimate feel. Wonderful harmonies and meaningful lyrics will get deep under your skin, and the "stripped down" production gives these songs an even more intense personal ambiance.
Check out the "One Man's Journey" album.
SUNDAZED / MODERN HARMONIC RECORDS
Nashville TN – New York NY
pressed on colored vinyl